Mason City Motor Speedway to honor Dale Kjellsen on Sunday
May 31, 2018 | by Leah Vann, Globe Gazette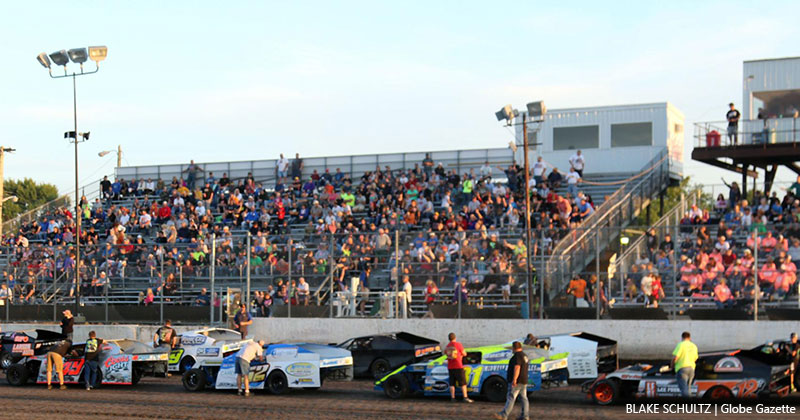 USRA B-Mods line the track at Mason City Motor Speedway prior to a race on Sunday, Aug. 27, 2017.
In a way, Sunday's inaugural races are the perfect storm.
It'll be a special full-circle moment for fans as they remember Dale Kjellsen, honoring him just as they had at last year's championships.
"It's the Dale Memorial," track co-promoter Al Hejna said. "Dale was the guy when we got the contract for the racetrack, the events center hired him to reshape the racetrack. He did an awesome job building it. We lost him in a tragic work accident last year."