Big dogs at Mason City tonight
September 11, 2023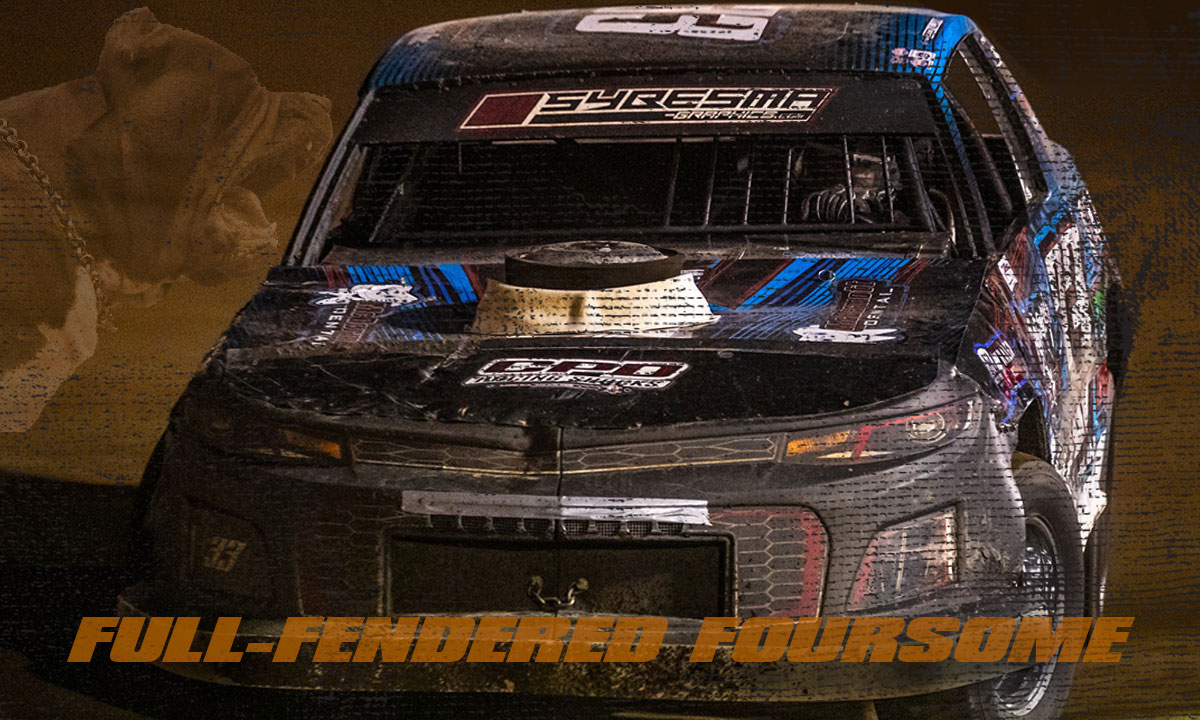 Be there when the region's most talented USRA Stock Car and USRA Hobby Stock racers gather on Sunday, Sept. 17, at the Pritchard Family Auto Stores Mason City Motor Speedway in Mason City, Iowa, with $3,000 and $1,000 to win, respectively, for the two premier classes at the Full-Fendered Shootout presented by Federal Fire Equipment.
A full program of wheel-to-wheel action is on tap at North Iowa's Action Track with USRA B-Mods, USRA Tuners and Outlaw Mini Mods rounding out the lineup.
The pits open at 3 p.m. and grandstand gates open at 4 with hot laps at 5:30 and the first green flag waving at 5:45.
Check out MasonCityMotorSpeedway.com or Facebook for complete details.
PAYOUTS
USRA Stock Cars – 1. $3000, 2. $1500, 3. $1000, 4. $800, 5. $600, 6. $500, 7. $400, 8. $350, 9. $325, 10. $300, 11. $275, 12. $250, $225 to start. (Entry fee $100)
USRA Hobby Stocks – 1. $1000, 2. $500, 3. $400, 4. $300, 5. $250, 6. $225, 7. $200, 8. $180, 9. $160, 10. $140, 11. $120, 12. $110, $100 to start. (Entry fee $25)
All competitors racing in USRA-sanctioned divisions will earn valuable Summit USRA Weekly Racing Series national points.
Summit USRA Nationals nears: The 10th Annual Summit USRA Nationals powered by Chevrolet Performance returns to the "Diamond of Dirt Tracks" on October 2-7. This year's event will feature USRA Modifieds, Medieval USRA Stock Cars, USRA B-Mods, USRA Hobby Stocks and USRA Tuners.
Racers are encouraged to register online now at myracepass.com/usranationals or you can download the entry form here and then mail or fax your completed form. You can also call the USRA office at (515) 832-6000 to sign up.
Fans can purchase tickets online here.
USRA moving fast forward: For more than two decades, the USRA has attracted more and more racetracks and dirt track racers each year through fair, logical and cost-effective rules accompanied by an organization that puts the racers, racetracks and their fans first. During the 2023 Summit USRA Weekly Racing Series, more than 60 of America's finest dirt ovals will host more than 1,000 nights of racing.
USRA competitors can register online here or call (515) 832-6000 to register by phone. You can also download the application here and then submit your completed form by email at office@usraracing.com or fax at (515) 832-7958.
To learn more, check out usraracing.com. Follow our social media channels on Facebook, Instagram, Twitter and YouTube. Click here to join our email list and get USRA news and exclusive promotions delivered to your inbox.