Mason City Motor Speedway Season Championships postponed to Sept. 18
August 28, 2016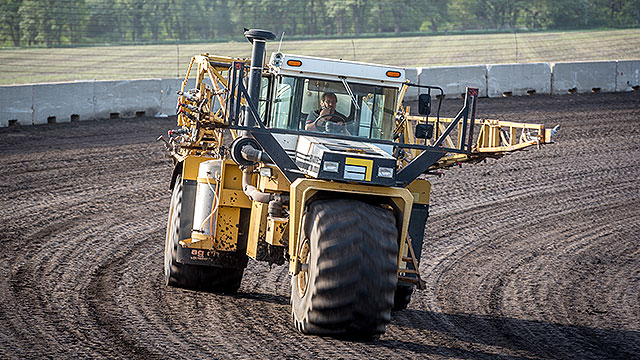 Due to unfit track conditions, officials at the Mason City Motor Speedway have postponed their Season Championships until Sunday, Sept. 18.
"In attempts to repair a couple holes in the track, and then with the two inches of rain we got Tuesday night, we can't get it fixed by tomorrow night," said Al Hejna, promoter at the North Iowa Fairgrounds facility. "The corners are soft and, in my opinion, completely unsafe to race on.
"There's too much at stake for the drivers to put them on a track like that."
On the bright said, Hejna said, the track will be able to add value to the show with additional promotions and driver awards due to the extended time table.
The Mason City Motor Speedway is a semi-banked half-mile clay oval located 5.1 miles east of I-35 at exit 194 on SR 122 (at the North Iowa Fairgrounds). For more information, check out www.masoncitymotorspeedway.com online.