In tough season, Hollatz finds breakthrough at MCMS
July 20, 2016 | by Jared Patterson, The Globe Gazette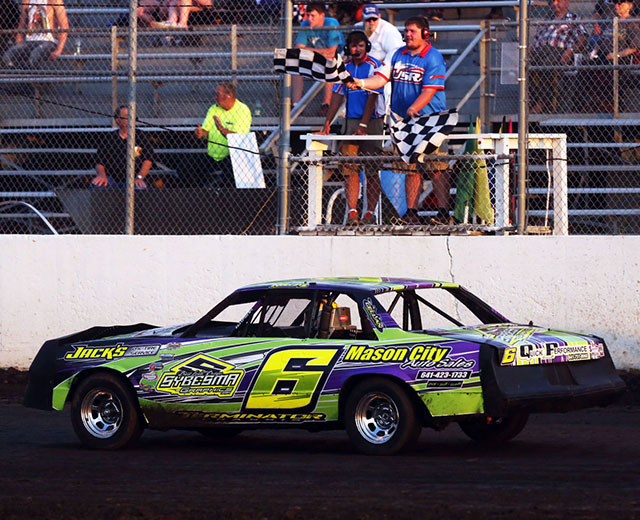 USRA Hobby Stock driver Chanse Hollatz crosses the finish line to win Wednesday's feature at the Mason City Motor Speedway.
You could tell this win was important for Chanse Hollatz before he crossed the finish line.
The USRA Hobby Stock driver from Clear Lake felt like this was going to be another year filled with marquee wins in bunches.
But prior to Wednesday's fair race at Mason City Motor Speedway, victories had been sparse.
By his scale, having two wins in late July was a disappointment.