Former track champion Gansen finding his footing at Mason City Motor Speedway
June 11, 2016 | by Jared Patterson, The Globe Gazette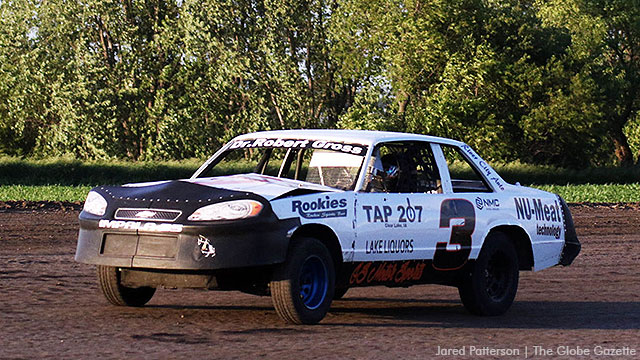 USRA Hobby Stock driver Cory Gansen competes Sunday night at the Mason City Motor Speedway.
Cory Gansen spent the better part of two years preparing his race car for 2016.
During that time, the approach was simple.
Nearly every track Gansen would contemplate racing at was an IMCA track, so he built his car with that in mind.
But when the track closest to his home in Mason City changed sanctioning bodies and the accompanying rules package to USRA, Gansen had a decision to make.
He took a wait-and-see approach.