Rave reviews on opening night at Mason City Motor Speedway
May 22, 2016 | by Jared Patterson, The Globe Gazette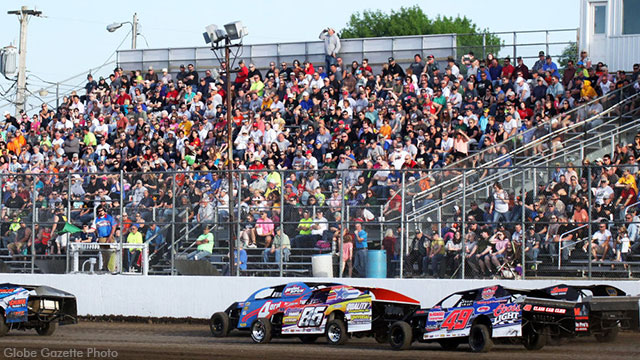 By many standards, this was less about what individuals won compared to the racing community in and around Mason City winning.
After months of transition, the green flag dropped on a new era of racing Sunday night at Mason City Motor Speedway.
The fans showed up in droves and so did the drivers.
Track officials estimated the crowd was between 1,700 and 1,800, and that didn't include any of the drivers or pit crews during the Season Opener presented by Mason City Auto Sales, Rookies Rockin' Sports Bar and Sevens Restaurant & Steakhouse.