NAPA Auto Parts renews for 2021 season
April 30, 2021 | by Ryne Staley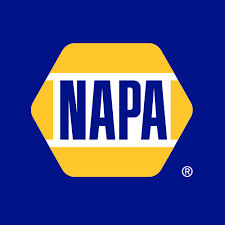 We would like to welcome NAPA Auto Parts as a sponsor of the Mason City Motor Speedway in 2021.
NAPA stores and warehouses, which were owned by a variety of member companies at the time, quickly became the go-to sources for parts. Carlyle Fraser, founder of Genuine Parts Company, served as a key NAPA contributor in its early years.
Over the years, Genuine Parts began to acquire the other NAPA member companies, and in 2012 became the last remaining member of NAPA, a brand with a reputation for quality parts, rapid availability, and knowledgeable people.
Today, NAPA-branded stores and AutoCare Centers continue to serve auto service professionals, do-it-yourselfers and everyday drivers with quality parts and supplies to keep cars, trucks, and equipment performing safely and efficiently.
The NAPA distribution system has more than 500,000 part numbers which are distributed across 57 distribution centers, 6,000 NAPA AUTO PARTS stores, and more than 16,000 NAPA AutoCare and AutoCare Collision Centers throughout the United States.
Stop on in to your local Napa Auto Parts today.